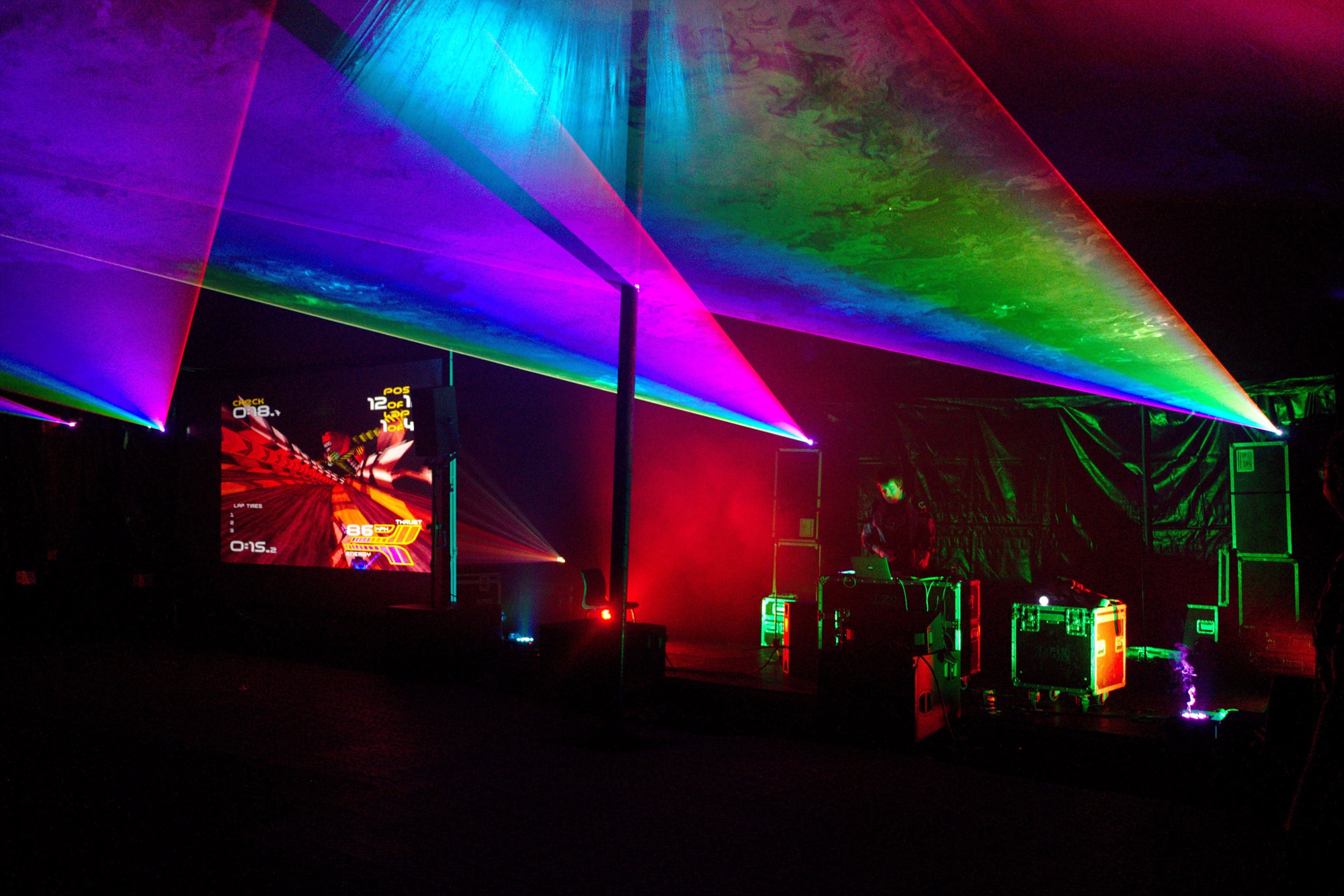 Hello World
My name is Lai, I'm a chaotic mess of cables, synths and old records. I'm a DJ/producer/composer/mixer. I do a lot of DJing but I also make my own music and compose for films. Welcome to my site!
Bio
Short
DJ Superstar DJ Lai Power hails from the motor city of Birmingham, UK. Uploading echoes of interstellar dancefloors into your cyberbrain. Future sounds from the ninth dimension. All musical powers to the people. Proletariat dance music. Guaranteed to make you dance.
Long
Lai Power (AKA DJ Superstar DJ, AKA kawaiipunk) is an musician, producer and DJ from Birmingham UK. They first found notoriety as a guitarist in the teenage garage band The Last Bullets. Later they played and produced with a scrappy indie group called Tie Dye Terrorism and keyboards with maverick avant garde electronic band Heath Pleasure.
However, they are perhaps the legendary electronic pop group Boy With Wings who broke up on the cusp of success due to interpersonal difficulties. Like Ziggy, they had to break up the band. During this time, Lai discovered clubbing whilst on pills in a big tent listening to sets by Four Tet and James Holden and their world was forever changed.
Now producing electronic music and DJing, they have built up a cult following in Birmingham and elsewhere for their high energy sets. Their sets are a whirlwind trip through visions of dancefloors through time. They play everything from Chicago and Detroit legends to David Mancuso Disco to ambient soundscapes and the latest esoteric pop from around the world. They also play with the DJ collectives Selextorhood and Energy Flow. They call their unique sound Psychedelic Brutalism.