This proposal is based on an idea I had when I was involved in a mutual aid project called Co-operation Birmingham. Unfortunately I never things going. Here is the original idea: https://forum.cooperationbirmingham.org.uk/t/proposal-equaliser-soundsystem-co-op/733
I will sketch out my idea as follows. Maybe it will get amended a bit as time goes on.
Goals
Short Term
Get together a diverse group of interested people
Online fundraiser?
Seek donation/funding from Co-operation Birmingham (£1000)
Form the co-operative
Register the co-operative
Open bank account
Collect membership dues
Purchase the "Workhorse Soundsystem"
Setup systems for co-op to function (bookings, finance etc)
Medium Term
Grow membership
Build second audiophile soundsystem
Obtain additional equipment (e.g. Outboard rack units, power amps, DJ equipment)
Create sustainable storage solution
Service existing equipment
Offer training to members in audio engineering and live sound
Long Term
Investigate sustainable transport options (owning a van etc)
Provide other services for members
Inspire other collectives
Build a robust democratic institution
Build Birmingham dancefloor counterculture
Equipment
Workhorse Soundsystem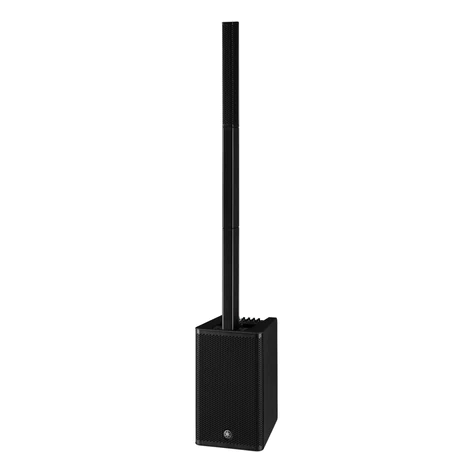 2 x Yamaha STAGEPAS 1K active line array speakers. They include a basic mixer and can be controlled via an app. The system is extremely portable and can be transported in a small hatchback car/taxi. I have tested this speaker out and it sounds pretty good. Very easy to use.
Audiophile Soundsystem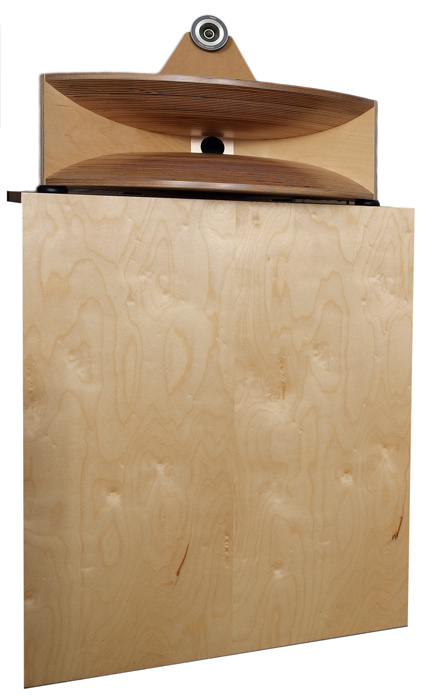 We should consider building a second soundsystem aimed at situations where we need the absolutely best sound possible. This would probably be a lot less portable but is really important for building Birmingham's reputation as a hub for musical innovation. I've already identified DIY plans online and people to build the system. A suggested budget for this could be £4000 plus time and labour. The example in the photo is a DIY version of the legendary Klipschorn speakers.
Membership
Membership would be £100 for individual per year
Subsequent membership after the initial setup of the co-op would require an interview and a vote by current members.
As a co-operative, each member will get a say in any large decisions made and a single share in the co-op that is not transferable and worth an arbitrary value of £1. This means member own a share in the co-operative but without being able to make personal profit off the company.
We will abide by the seven co-operative principles.
Decision making
We would make decisions as a co-op in a democratic manner using tools such as consensus decision making and sociocracy. Large decisions affecting everyone in the co-op would be made at quarterly online all members meetings. We could look into using Loomio for online decision making.
Infrastructure
Email address
Website (WordPress)
Membership system (e.g. Open Collective)
Voting platform (e.g. Loomio)
Chat platform (e.g. Matrix)
Storage
This is the piece of the puzzle I haven't solved yet but I'm sure we can put our heads together and work this out. There are plenty of people and organisations willing to support co-operatives.
Finances
We would use a platform like Open Collective for collecting membership dues and ensuring financial transparency. We could hire an accountant to do our accounts.
Income
Yearly membership fees (£100 per member per year)
Hiring fees (should be very cheap e.g. £20 per speaker stack per night which is aprox three times lower than market rate)
One Off costs
Registering as a co-operative – £300
Purchase of "workhorse soundsystem" – £2000
Yearly Costs
£300 insurance
Platform fees?
Tech costs
First Year Projections
Income
Raise £3000 from fundraising
£1000 funding from Co-operation Birmingham
Ten members is £1000 per year
Plus hire of two speakers £40 once a month is another £480
Expenditure
£400 per year for insurance/tech/platform costs
Repair budget of £1500 per year
Totals
We should have a £3580 surplus in the first year which the co-op can choose to spend how it wants (e.g. on a second "audiophile soundsystem")
What Next?
I will be speaking to people I think might be interested in the next couple of months. You can always get in touch with me to register interest if this sounds like something you are interested in being a part of. Bear in mind I have limited capacity to respond sometimes though.
Frequently Asked Questions
Will you allow organisations to join?
I personally would like to see organisation or companies that run venues or events get their own soundsystems. It's a vital part of building our cities music culture. The goal of this project is to support people who don't have access to the capital needed to invest in this sound equipment have access to it. This shouldn't be a way for venues to avoid investing in their own equipment to save money. However, I would like to see a clause that would allow other co-operatives or democratic organisations to join though.